Classic and Specialty Cutting Boards
Along with our BBQ Blocks, another staple every Chef should have in their pantry is a tried and true Classic Cutting Board. Our Classic Cutting Boards come in the two common sizes, 12"x15" and 15"x20", and are reversible for cutting on both sides.


We make all of our Classic Cutting Boards from Hard Rock Maple with a featured "Edge Grain" construction making them not only functional, but each one unique and beautiful. The Edge Grain construction allows for durability and beauty alike without being as costly as End Grain.


Thinner than our BBQ Blocks, our Classic Cutting Boards are extremely versatile and can be used anywhere, form the kitchen to the patio, or from grill side to boat side. Are Classic Cutting Boards are a must have for any cook!

We construct our specialty cutting boards the same way as our Classic cutting boards. However, we like to add a little color and that "wow" factor. By adding other unique species of wood like Sapele, Walnut and Purple Heart to our Hard Maple we are able to create functional works of art. Of course they are also reversible.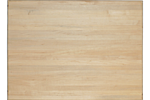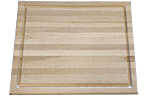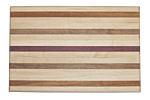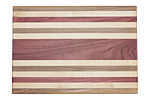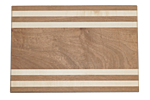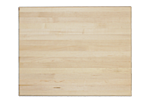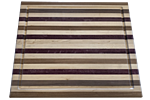 Available Sizes
Hard Maple Cutting Board - Large: 20"x15"x3/4" - $60
Hard Maple Cutting Board - Small: 15"x12"x3/4" - $45
Stripped Cutting Boards - Various Species: Sizes Vary - 17"x12" - $60
Juice Groove Option: 1/2" - $10
Juice Groove Large Option: 20"x15"x3/4" - $15
Options